UNIQUE WEDDING MUSIC FOR YOUR SPECIAL DAY

Guests arriving early at the church, can listen to music played on the classical flute as they wait for the ceremony to begin. Then the bride will walk up the aisle to the sound of the Irish Uilleann Pipes, which are also played at the offertory procession
.
The Uilleann Pipes awaken the Celtic Spirit and this set were created especially for ceremony and have a much sweeter, gentler tone than any you might have heard before.
The tin whistle is played at the sign of peace.
The classical flute is played during communion and in appropriate places during the liturgical part of the ceremony.
The ancient wire strung harp is played for a reflection after communion.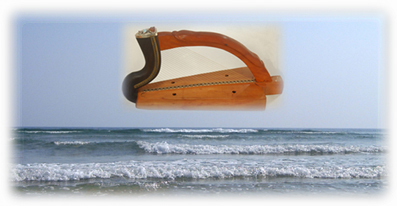 While you are signing the register and photographs are being taken, the tin whistle, low whistle and various flutes are individually played. Your final walk down the aisle together is accompanied by the Uilleann Pipes. ...or the tenor sax if you'd prefer it!
The variety of instruments used during different parts of the ceremony, provides a unique musical backdrop to your Wedding. For a semaple outline of music for your ceremony, click here
I've been playing wedding music for many years and can help you choose music that has a special meaning for both of you. As to the kind of music, air, hymn or song, I've plenty of suggestions if required, and if you have wide musical tastes, you'd be surprised at how well they can be accommodated. Bring that extra draíocht to your Wedding Day and call Terry 086 1923023 or email: bardnamara@gmail.com
Music for alternative weddings and other ceremonies click here
Music for other occasions click here